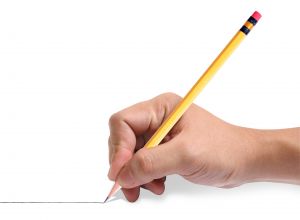 Qualification Types in the UK
The UK education sector offers a wide range of qualification types which are given by recognised awarding bodies. The available qualifications can be academic, vocational or skills-related and are grouped into levels – 9 in total in England, Wales and Northern Ireland and 12 in Scotland. The levels reveal difficulty of the acquired qualification although qualifications within a particular level can cover a wide range of subjects and take different amount of time to complete.
In England, Wales and Northern Ireland, the levels and qualification types are covered by the Qualification and Credit Framework (QCF) and the Framework for Higher Education Qualifications (FHEW) although the levels are equivalent at higher levels. Qualifications such as Bachelor's, Master's and Doctoral Degrees are still a part of the FHEQ. In Scotland, the qualifications are contained within the Scottish Credit and Qualifications Framework (SCQF) which also includes academic qualifications.
Qualification types in the UK include:
Functional Skills. They are qualifications which allow the learners to acquire practical skills such as English, math, and ICT. In Scotland, Functional Skills are known as Core Skills.

Entry Level Qualifications. These are intended for learners who do not feel ready yet for the General Certificate of Secondary Education (GCSE). Entry Level Qualifications offer the ability to choose between a range of subjects but they focus on a specific subject or area of learning, allowing the learner to develop the basic knowledge and skills either for work or to continue education. The Standard Grade is equivalent to Entry Level Qualifications in Scotland.

GSCEs Qualifications. The GSCEs programmes are taken by 14 to 16 year olds, however, they are also available to adults. The GSCEs Qualifications are highly desirable because they are highly valued by both the schools and employers. The Higher in Scotland is equivalent to the GSCEs.

A and AS Level Qualifications. These qualifications are intended for learners who want to get a deeper knowledge of a particular subject and are usually studied by 16 and 18 years olds who have completed the GSCEs. Learners in Scotland who have completed Highers usually take Advanced Higher although some schools also offer A Level Qualifications.

International Baccalaureate (IB) Diploma. Like its name suggests, it is an internationally recognised qualification which is an alternative to the A and AS Level Qualifications. The IB programmes are selected by students who want to study more subjects at a detailed level. Although the IB programmes are grouped into Level 3 of the QCF, they are widely regarded to be more difficult than the A and AS Levels.

Vocational Qualifications. They are work-related qualifications that are specifically designed to help the learners acquire work-related knowledge and skills. Vocational Qualifications are available at different levels which can be compared to other qualifications. Vocational Qualification Level 3 for instance is equivalent to A Level Qualifications.

Higher Education Qualifications. They roughly correspond to levels 4 to 8 in the QCF, however, qualifications such as Bachelor's and Master's degrees, and doctorates remain a part of the FHEQ. In the SCQF, they correspond to levels 7 to 12.