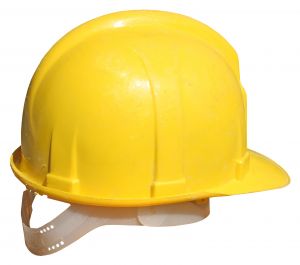 Vocational Qualifications
Vocational qualifications refer to work-related qualifications. They are designed to enable the learner to acquire knowledge and skills that are required by the national occupational standards (NOS) to be able to perform a particular job. A vocational qualification gives the learner a proof that he or she is adequately trained for a particular workplace once the programme is completed, especially if holding an occupational vocational qualification. The latter guarantees that the held qualification complies to the national occupational standards (NOS) for a particular job or sector such as healthcare and accounting for instance.
Not all vocational qualifications meet the NOS standards that are defined by the Sector Skills Council and the industry which, however, does not necessarily mean that they do not allow the learners to pursue learning or be promoted in their workplace. All accredited vocational qualifications are designed to help the learner acquire the necessary knowledge and skills for a particular job, progress in workplace or continue education.
Vocational qualifications have different levels, ranging from the Entry Level to Level 8 which are very similar to other qualification levels. For example, Level 2 vocational qualification is equivalent to grades A*-C in the General Certificate of Secondary Education (GCSE), while Level 3 is equivalent to grade A in the GCSE.
All vocational qualifications consist of units, each of which has a credit value that allows the learner to roughly predict how long he or she will need to achieve the desired qualification considering that one credit equals 10 hours of learning. If we know that it takes 1 to 12 credits to receive an award, the learner will need from 10 to 120 hours for this qualification. Certificates, on the other hand, are awarded to learners with 13 to 36 credits which roughly equals to 130 to 360 hours. To get a diploma, a minimum of 37 credit points or 370 hours of learning are required. The title of qualification thus reveal the size of training and learning but it typically also reveals the qualification level and the subject that was studied.
In addition to allowing the learners to acquire the necessarily knowledge and skills for a particular job, vocational qualifications also allow the learners to choose from a wide range of subjects. Some of the most popular (and sought after by the employers) ones include healthcare, retail, leisure services, hair and beauty, construction, food and catering, and management.
Although work-related qualifications are very similar to other qualifications, they distinguish themselves for giving the emphasis on knowledge and skills that are sought after the most by the industry and employers. Vocational qualifications are managed and regulated by the Office of Qualifications and Examinations Regulation (Ofqual) in England and Northern Ireland, by the Department for Children, Education, Lifelong Learning and Skills (DCELLS) in Wales and by the Scottish Qualifications Authority (SQA) in Scotland.