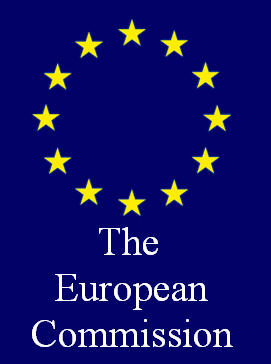 European Qualifications Framework (EQF)
What is the European Qualifications Framework (EQF)?
The European Qualifications Framework (EQF) is a European-wide qualifications framework which joins the qualifications of different EU members together. In a way, it is a translation of different national qualifications which makes qualifications in different EU countries easier to understand. The EQF aims to facilitate mobility of students and workers within the EU in order to encourage development mobile and flexible workforce throughout Europe and to help develop lifelong learning.
The EQF was formally adopted by the European Parliament and the Council in April 2008. The UK has completed the cross reference of its frameworks – the Qualifications and Credit Framework (QCF) and the Scottish Credit and Qualifications Framework (SCQF) but so far, only a minority of the EU member countries decided to do the same. The EQF is voluntary and the member countries are not obliged to cross reference their frameworks but the number of completed cross references is expected to increase in the near future.
What Does the EQF Offer?
The EQF enables the learners, learning providers and employers to compare qualifications between different national systems. This is thought to help increase mobility in the labour market within and between the countries because it makes it easy to determine a person's level of qualification which in turn will improve the balance between demand and supply of knowledge and skills.
Which Qualifications the EQF Covers?
The EQF is a lifelong learning framework and covers all types of qualifications ranging from those acquired at the end of compulsory education (Level 1) to the highest qualifications such as Doctorate (Level 8 in the QCF and Level 12 in the SCQF). It also includes vocational qualifications. Just like the QCF, the EQF consists of 8 levels which indicate the difficulty level. And just like the QCF as well as the SCQF, the EQF is focused on the outcome of learning and the person's actual knowledge and skills rather than the amount of study needed to complete the qualification programme.
What the EQF Does Not Do?
The EQF is intended to provide information and facilitate comparison between different national qualification systems. But it will not:
replace the national qualifications or require any adjustments
include or reference individual qualifications
have any regulatory role or power
have any qualification awarding functions or power
describe levels of qualifications in terms of outcome of learning
How Does the EQF Relate to the Bologna Process?
The framework that was adopted by the Bologna Process covers three cycles of higher education qualifications – 1st cycle which usually awards the Bachelor's Degree, 2nd cycle awarding the Master's Degree and the 3rd cycle which awards the Doctoral Degree. The EQF, on the other hand, is designed as a lifelong learning framework and as a result, it covers all qualifications including but not exclusively academic ones like the Bologna Process.