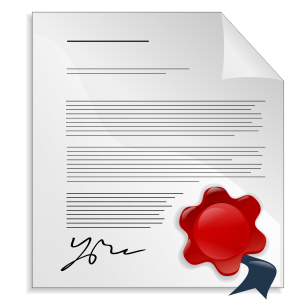 Council for the Curriculum, Examinations and Assessment (CCEA)
What is the Council for the Curriculum, Examinations and Assessment (CCEA)?
The Council for the Curriculum, Examinations and Assessment (CCEA) is Northern Ireland's examination board which also acts as the regulator of qualifications and awarding body in Northern Ireland. The CCEA was established in April 1994 and replaced both the Northern Ireland Schools Examination and Assessment Council and the Northern Ireland Schools Examination Council. It is the only Northern Ireland based examination board that has the power to award GSCE and A Level qualifications, however, the Northern Ireland's learners can also enrol in schools which are regulated by other UK examination boards such as the England's Ofqual and Wales' DCELLS. The CCEA is responsible for regulation of general qualifications alone. Vocational qualification in Northern Ireland are regulated by the Ofqual.
What does the CCEA Do?
The CCEA has a wide range of responsibilities. In addition to setting examinations, the CCEA also advises the Northern Ireland's Government on curriculum and what should be taught in schools, offers support and guidance to the Government on development of qualifications and monitors the qualifications and examinations, similar than the Ofqual in England and the DCELLS in Wales. It reports to the Department of Education in Northern Ireland.
The CCEA Accreditation
The CCEA Accreditation is managing regulation of all qualifications in Northern Ireland with the exception of vocational qualifications which are regulated by the Ofqual. In regulating qualifications including ITIL certification, the CCEA Accreditation works closely with its partner regulatory bodies in England and Wales. Just like the Ofqual in England and the DCELLS in Wales, the CCEA Accreditation is focused on ensuring high quality qualifications that are fit for purpose, meet appropriate standards and meet the needs of both the learners, higher education institutions and employers. As a result, only qualifications which are approved by the CCEA Accreditation (and the Ofqual accredited vocational qualifications) are listed in the Register of Regulated Qualifications.
The CCEA Council
The CCEA is led by a Council which consists of 8 members who are appointed by the Department of Education and a Chairman. All members of the council, including the Chairman typically come from sector of education, industry and commerce. They are appointed for a period of three years but can apply for another term.
Since January 2001 when the Chairman Mr David McKee passed away, the CCEA is working without an appointed Chairman. Council meetings are currently chaired and led by the Vice-Chair, Helen McClenaghan. Other CCEA Council members include Jim Clarke, James Collins, Michele Crilly, Helen McClenaghan OBE, Patricia O'Farrell, David Thompson, John Wilkinson, Dorothy Black and Government Assessor Adrian Arbuthnott from the Department of Education.